Rubbish Clearance South Kensington Made Easy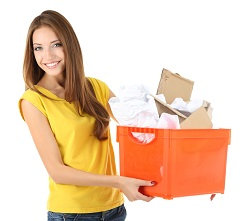 It doesn't take long for clutter and junk to overrun your house, flat or office. This can all be handled by Rubbish Clearance South Kensington though. We are a rubbish clearance team based in South Kensington who can assist you with each aspect of the process. Call
today and we can show you what we do and how we will tackle your waste removal task. We will send a team to your address who will help sort, move, transport and dispose of your goods, ensuring that the process goes quickly, safely and successfully. They will do the tough work for you, so that you can clear your abode with ease.
What Rubbish Clearance South Kensington We Can Do for You
The main types of South Kensington rubbish clearance services we offer to you in SW7 are home and office clearance. Our team will help you in getting rid of all the junk in your home or workplace. These are the most basic services, but we can do more for specific support too. A builders waste clearance service is performed when you have been left with junk, debris, bits, packaging or whatever after construction or decorating work on your property. We can also help dispose of junk in specific places with garden clearance, attic clearance, garage clearance services and we cater to many more situations.
Our Expert Rubbish Removal Team in South Kensington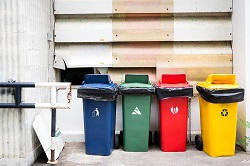 We have many professional waste removal experts working for us who can help with your rubbish clearance in South Kensington SW7 region. We can send as many as you require at a time suitable for you. Our experts will bring all the necessary equipment and tools, as well as the perfect vehicles for the job. Moreover, our multi-skilled junk collectors will help you go through your goods, break up any larger items and bag the junk. They can remove the junk from your home, including furniture, safely. Our professionals will then carefully load the items onto their vehicles so that things can be taken away to the proper disposal sites. Our team members are helpful and flexible, and aim to give you the rubbish removal service right for you.
Helping the Environment with Eco-friendly South Kensington Rubbish Disposal
Disposing of junk and clutter can often harm the environment. If things aren't destroyed properly or they are just dumped in landfills, they can hurt the planet. This is why for your rubbish clearance, we attempt to recycle as many of the goods as we can. We work with local sites and companies in SW7 region to ensure that these goods are recycled fully and carefully. The more items are made into new goods the less damage is done to the Earth. When disposing of your goods in any way, we will follow all laws and safety measures so that the job is done legally and properly. To hear more about our environmental approach, contact us today on
.
Hire Us for Your Waste Clarence in South Kensington Now!
Our rubbish clearance services are available today and you can book them anytime if you call
. We will give you flexible options for our services, as you have free choice over what we do for you. This is offered with a no obligation estimate, so you can work out a great deal with us, as you get the perfect clearance service for an affordable price. These quotes are completely gratis, so there is no reason not to request one. Rubbish Clearance South Kensington can ensure a successful and safe rubbish disposal in South Kensington, so call us today for all the help you need.